MOHSEN HOSSEINI
Neuer Kunstverein Aschaffenburg, 20.07.2019, 19h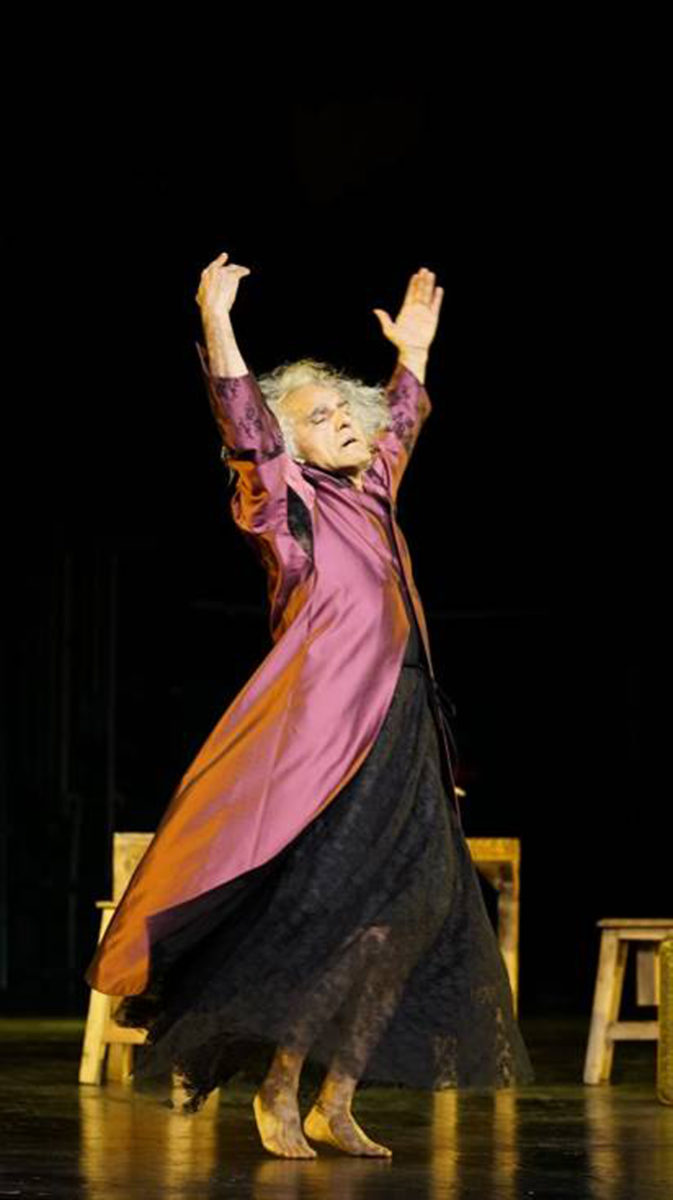 In his performance as Don Quijote, Mohsen Hosseini tells about his journey through the Orient by means of choreography and video projection. He dances in the Takliemakan Desert in China and in the Lut Desert in Iran.
During his performances in the desert he made recordings which he shows as video projections in the background in his performance at the Kunstverein. The recordings show the dancing Don Quixote in search of truth. In his performance, two temporal levels are connected (illusion and reality). Film as illusion and body as reality in space in relation to the viewer.
Mohsen Hosseini's performance in the space of the Kunstverein, including projection in the background, will be documented or recorded on film. The recording is continuously shown as a video performance in the course of the exhibition in the same room.
The visitor becomes part of the staging and is called upon to find his way through the supposed confusion. He, too, is on a journey on uncertain ground, with an uncertain goal. Recipient meets producer!
*1958 in Teheran, Iran, lives and works in Teheran.